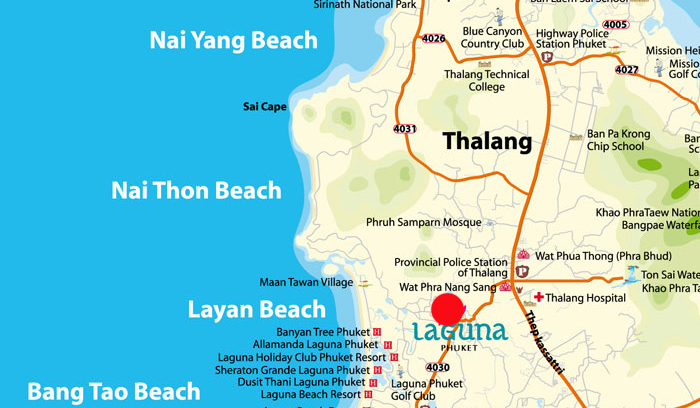 Kamala – This is quite a resort area. The main beach in Kamala runs for about 3 kilometers. The water is so clear, and the beach is perfect, shade trees following down the beach, with food stands and toilets within walking distance from the beach. A medical-station open 24 hours is located in a resort next to the local police station. Hundreds of restaurants and small shops, offer International food, and gifts and clothes of every sort.
Surin – The beach at Surin is surrounded by a grove of shade trees, and many 5 star Resorts are located 200 meters away from the area around the beach, well within a 5 minute walk. Bring your' towel, sunscreen, and a little cash, and eats some food and/or get a Thai massage right next to the beach. A wonderful TESL school, located next to the beach, can have you certified to teach in Thai schools within 30 days.
Bangtao – A dozen 5 star resorts dominate the area just behind Bangtao Beach. Build for ease of access to the beach, there is a long, very well managed sidewalk, which runs the whole-length of the beach, within a shaded tree-line. A high-end shopping mall, restaurants, jewelry shops, clothing stores, are all within walking distance to the Resorts and the beach.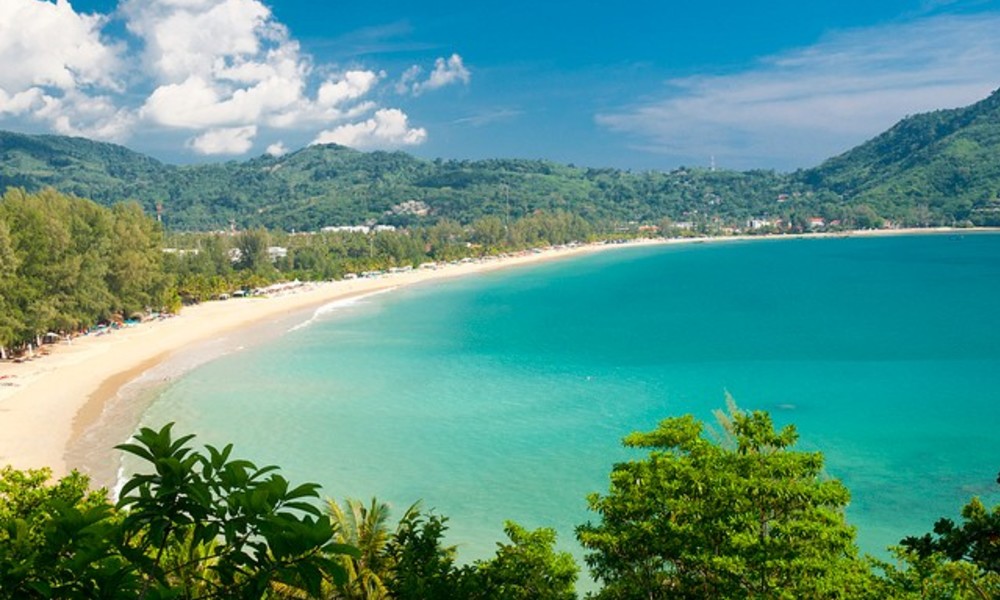 Thalang – Although not the center of government on Phuket island, the town of Thalang is the heart of the Island. The Thalang hospital, the icon of Phuket the heroine monument, and the large stand-alone mega-stores and automotive stores line the sides of the main road. There are waterfalls, and nature trails also located around the Thalang area.
Chengthalay - Medical clinics and public-parks abound. Also 1 Buddhist temple, 2 mosques, and 1 Chinese- buddhist temple are located in down-town Chengthalay which lies behind Bangtao beach. Many high-end condominiums are located in and around the town, and in the mountain-peeks behind Chengthalay. Schools from kindergarten to high school are all located throughout the town.